Book Online
Book Us Online: Water Damage Restoration Sydney
Water Damage Restoration Sydney
Flood and Water Damage Restoration Specialist Team In Sydney
Are you dealing with water damage at your home or commercial property in Sydney? Don't let water damage cause further trouble. Act now to repair and restore your property promptly. As a reputable water damage restoration company in Sydney, we offer immediate assistance. Our dedicated team operates 24/7, including weekends and holidays, ensuring that you receive timely and reliable flood and water damage repair services. Contact us at 711 Water Damage Restoration Company Sydney for high-quality and emergency restoration services.
Importance Of Water Damage Restoration Services In Sydney
Water damage can be a devastating experience for homeowners and businesses alike. In Sydney, where heavy rains and flooding are not uncommon, the importance of water damage restoration services cannot be overstated. Here are a few key points highlighting the significance of these services:
1. Swift Action
Most flood damage situations ask for professional hands for quick restoration. This saves your property from major damage. Visit the local council for more.
2. Structural Integrity
Excess water can damage the structural integrity in the form of mould and other. Professionals can detect all such damage and suggest you repair or replace them immediately.
3. Mould Prevention
After the flood, mould formation is a major concern. Professionals can restore your property such that you will have zero chance of mould formation.
4. Salvaging Possessions
Water damage can ruin many things. To salvage your possessions quickly- it requires many resources that are used by professionals. Professionals will salvage your possessions more quickly than anyone else.
5. Insurance Assistance
If you have flood damage insurance- professionals can help you in claiming the amount as you can get proof of damage and restoration work done from a certified person.
6. Save Time and Cost
Flood restoration services provided by professionals can save time and costly belongings.
Process Followed By Our Company
For Water Damage Restoration Service
As soon as you know all you need is Flood restoration services or Carpet repair and restoration services, you can call us immediately for 24/7 Water Damage Restoration. Our highly skilled water damage restoration staff follows the necessary processes to help you know more about us before hiring.
The First And Foremost step taken by our cleaners is the inspection of the condition. Through this step, our team finds out the severity of water damage.
Our expert technicians will focus on extracting the water immediately to avoid secondary damage such as mould contamination. For this, we have a team of licensed water damage mould cleanup technicians.
Then, the next step is to find out the major problem sections that need to be replaced.
After replacing the next step is to remove moisture from all the corners properly. So that pests will not be infested in the future.
Once the drying process is done, the restoration process begins in conclusion.
Last but not least, our carpet repair and restoration staff thoroughly check the condition of rugs and carpets. Then, take the necessary steps to restore them. After all, rugs increase the comfort and look of your home. In addition, our experts clean the rugs and carpets with disinfectant to remove microbes and bacteria.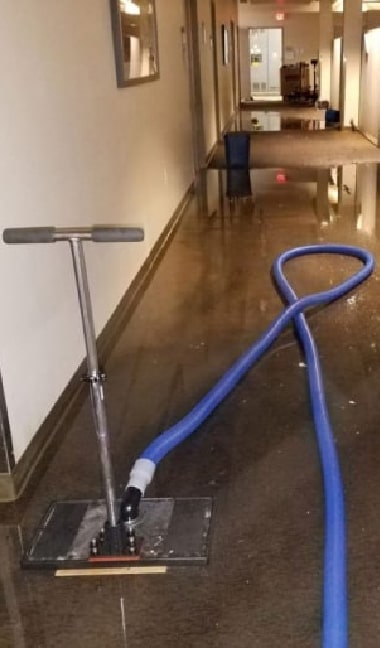 What Exactly Does Our Water Damage Specialist Sydney Do
If you are looking for same-day water damage carpet cleaning services in Sydney, then, you are at the right place. We understand our customer's needs. Hence, we reach out to you for a special same-day service. Also, we reach you just by phone call irrespective of where you live in Sydney. Furthermore, our Flood Restoration Services cost is very inexpensive. Our services include: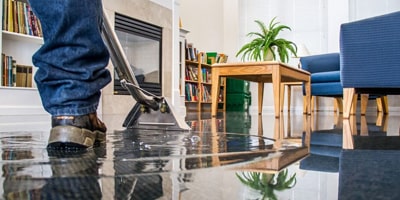 Water Damage Restoration Sydney
We are a well-known water damage restoration company in Sydney. Our team uses the latest technologies for water damage repair and drying. In addition, we provide service on the same day also!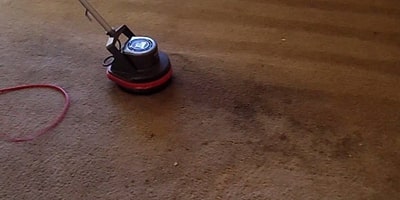 Wet Carpet Cleaning
We provide top-class wet carpet cleaning through skilled technicians. Our team tries its best to resolve all kinds of carpet cleaning issues. Thus, without delays contact our team.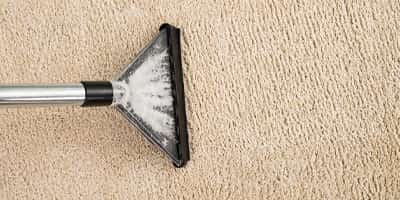 Wet Carpet Drying
Drying is very necessary to keep pests and mould away. Our company provides you with the best services for your too much-wet carpets. Moreover, you get services in a cost-effective manner.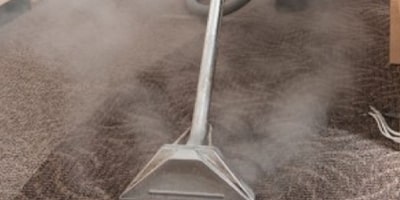 Carpet Water Extraction
Our professionals provide you with this service in an effective manner. Restoration cleaners extract the water from rugs, carpets, and homes. Contact us to avail of services in an eco-friendly and non-toxic manner.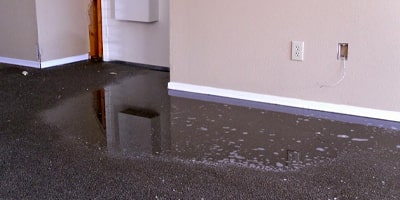 Flooded Floor Clean-Up
Invest in our flooded floor clean-up service which provides you with desired results. Our staff is fully expert to clean flooded floors whether it is due to a storm, an overflowing dishwasher, or leaking taps.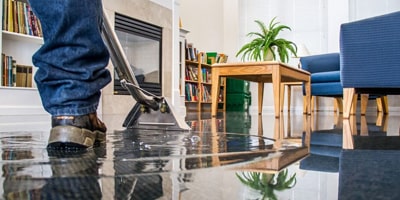 Carpet Water Damage Restoration
By hiring professionals to restore your carpet you reduce your stress level. Also, we work all day long. Furthermore, our experts give you tips for avoiding carpet mould after water damage. Lastly, we speed dry with fans and dehumidifiers.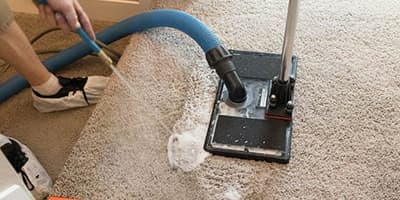 Carpet Deodorization and Sanitization
Wet carpets spread foul smells and spread disease. Thus, we understand the need for a carpet deodorizing service so that you get fresh and disease-free carpets. We are the leading carpet deodorization and sanitization service provider in Sydney.
Get Advanced And Professional Wet Carpet Cleaning And Restoration In Sydney
The main aim of the restoration process is customer satisfaction i.e. to make your premises like there never was any damage. We will exceed your expectations, guaranteed! We will use advanced and latest technology methods while performing services. As a result, you get carpet in pristine condition. Furthermore, we repair, clean, and protect your carpets. Moreover, we service the entire Sydney.
Reason For Choosing Our Water Damage Restoration Sydney Team
Local Carpet Cleaners– As we are local carpet cleaners thus reach your location in a while after confirmation of booking.
Customized Services– Our clients know us as the best water removal company for flood recovery. We customize services according to the customer's requirements and budget.
Emergency Services– We believe in same-day servicing thus, we provide rapid services. That is why Sydney people rely on us in case of an emergency.
Latest Technology Equipment– Our professionals and licensed cleaners provide services using the latest pieces of equipment. Appoint us for effective flood cleaning results!
Affordable Pricing– If you are looking for affordable water damage restoration then we are affordable service providers. Book your pocket-friendly services today!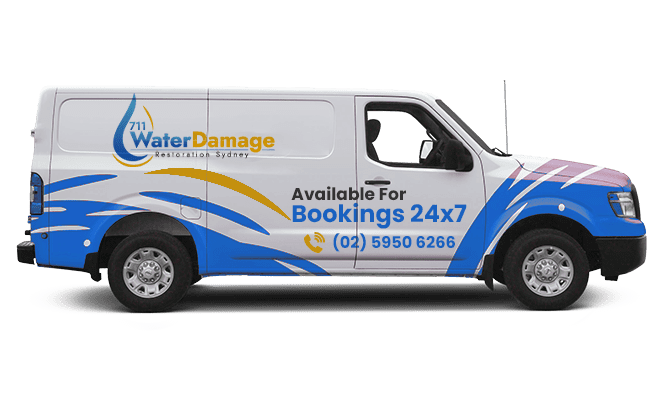 711 Water Damage Restoration Company in Sydney
33 Bridge St, Sydney, NSW, 2000, Australia
Hours of Operation : Mon-Sun 6:00 am-9:00 pm
info@711waterdamagerestorationsydney.com.au
4.3 out of 5 stars (based on 6 reviews)
Book Here Highly Stabilized Team For Water Damage Restoration Sydney!
Need a complete solution for Water Damage Restoration for homes, commercial areas, and public properties! Call us on 02 5950 6266 to hire our Water Damage Restoration in Sydney and nearby locations.
Words Of Our Customer
Got My Basement Cleaned
Thanks to this company that helped me to save my basement after the flood. The water level increased suddenly and the situation got out of hand, then I called this company and I am happy that I called this company for restoring a flood-damaged basement.
Best Of Any Water Mitigation Company
I have used many water damage restoration companies but this company was different. They arrived at the given time and solved my issue. I would love to recommend them to anyone going through severe damage from water flooding.
Saved My Flood Basement
This group was very experienced and did precise water removal from my basement. If they would not come, maybe some more damage would have occurred. I am happy that I called this team.
Discover Our Recent Projects