A quick and effective recovery depends on being aware of the insurance claims process for water damage. By understanding policy requirements, documentation processes, and contact with insurance companies, homeowners can manage the process more effectively. Even, they can maximise the chances of receiving sufficient compensation for their water damage insurance claims. 
Well, we will discuss some insurance tips and considerations about the process and claims. So, continue your reading carefully to make sure of accurate information about the water damage claims process or tips.
Understanding Water Damage Insurance Coverage
Leaks, broken pipes, and natural disasters like floods are a few examples of the many causes of water damage. It's important to thoroughly read insurance plans to understand the scope of coverage offered.
Regular homeowners' insurance plans often cover water damage brought on by unforeseen events like busted pipes. They could, however, not offer protection against flooding or water damage brought on by carelessness or poor plumbing maintenance. Homeowners may ensure that their valuable goods are sufficiently secured; by knowing the terms, restrictions, and premiums of the water damage policy or Insurance Coverage plans.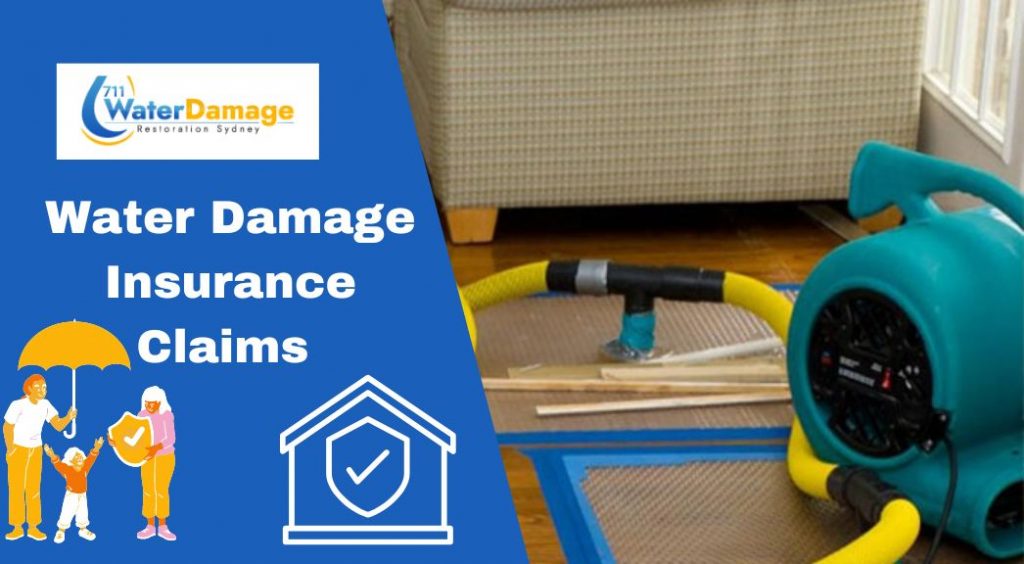 Initial Steps to Take After Water Damage
First and foremost, ensuring everyone's safety should be the top concern after experiencing water damage. Turn off the water source and, if required, the electricity as soon as it is safe to do so to avert additional damage. Take pictures or videos of the damage to serve as proof when submitting Water Damage Insurance Claims. In order to assess the damage and prevent future injury, you should get in touch with a reputable water damage restoration company.
Contacting Your Insurance Company
Report the water damage occurrence to your insurance provider as soon as you can. Give your insurance provider all possible important information. For example, consult with them about the policy terms, the date and time of the incident. As well as you can give them a brief description of the damage. Be ready to respond to any enquiries they may have, and adhere to their directions regarding the claims process.
Working with an Insurance Insurance Adjuster
It's essential to work cooperatively with the adjuster from the insurance company. You can work with them by giving them all the required and correct information about the damage that has happened during the water damage. This ensures water damage insurance claims are fairly assessed and all the facts are considered. This will increase the probability that your claim will be reviewed fairly and accurately. Make sure to plan a suitable time that is not too inconvenient for them to visit and examine the damage. And, make sure that you are present throughout the water damage inspection to answer any issues or questions they may have.
Documenting the Claim
Keep a precise and accurate record of any interactions with your insurance company, including particular dates, hours, and names of the representatives you interacted with. Keep copies of any paperwork, forms, or documentation connected to your claim so that you have proof to support your case during the claims process.
Water Damage Assessment and Evaluation
The insurance adjuster will perform a comprehensive assessment of the amount of water damage; then, utilize that information to properly estimate the coverage based on the conditions provided in your policy. They can help you to cover all the benefits regarding Insurance Coverage. They will also ensure that you receive full compensation for any damages. So, it is necessary to provide all relevant information the adjuster asks to ensure an accurate review. Additionally, ensuring that all necessary data are given effectively can help or support a successful conclusion in water damage insurance claims. As well, as in all types of water damage restoration processes.
Reviewing the Insurance Company's Decision
Your insurance provider will decide whether to approve or deny your water damage claim after the examination. As you carefully explore your options. You should thus pay very close attention to the coverage, deductibles, and any exceptions or penalties specified. If you disagree with the judgement, contact your insurance company for clarification and give extra proof or information to back up your case.
Resolving the Claim and Receiving Compensation
If your claim is permitted, your insurance provider will pay you according to the conditions you agreed upon. It is essential that you understand the payment process, including any deductibles or compensation policies. By any chance, if you have any doubts, consult with your insurance company to discuss the existing agreement. Keep detailed records of all payments and expenditures made during the water damage repair process.
Water Damage Insurance Claims Additional Insurance Tips and Considerations
Following these tips can help to make the claims process go more smoothly and result in a more favourable conclusion to get water damage insurance claims.
If you deal with water damage, it is necessary to check or understand the insurance policy on a regular basis. This will alert you of all coverage and exclusions related to water damage. This can help that any unexpected expenditures or losses caused by water are covered and that you do not deal with financial hardship.
In the case of a water occurrence, you should take action promptly to prevent further damage. Prompt action can control the problem and limit the need for future water damage repairs.
It is usually important to analyse and handle any water concerns as soon as possible in order to avoid problems later on.
Keep emergency contact information, insurance numbers, and claim filing processes close to hand.
If you notice any kind of water damage, it may be necessary to get expert help from an experienced water damage repair company. This will help in water damage clean-up and restoration procedures, reducing the possibility of future damage or additional charges.
Working with a trustworthy and experienced company will help you. This ensures that you receive quality services that are suited to your individual demands. Or, if you are in Sydney and already have water damage issues, you can go for Water Damage Restoration in Sydney.